Email marketing is still one of the best ways to engage with your customers and drive more visitation frequency. Our team of strategists, campaign creators and analysts can build you amazing content and develop a robust restaurant email marketing strategy based on results that let your brand shine and cut through the noise of your guest's cluttered inbox.
We can run your entire email marketing program, soup to nuts, or collaborate with your brand team to bolster specific pieces of your strategy that need additional expertise and resources. We set up automations and restaurant email marketing drip campaigns to create an efficient system that immediately engages with new followers and build unique, creative content that targets specific audiences within your audience to keep long-time email newsletter subscribers active and interested in your brand.
Moving from content calendars and list clean ups to A/B testing, results tracking and campaign deployment, let our team of experts take your restaurant email marketing to the next level.
EMAIL MARKETING SERVICES
Drive More Business from Your Regulars
With a focused, fun, on-brand email marketing approach, people who are looking to engage with your restaurants on a more intimate level will develop a deepened connection and loyalty for your business, building a bond that is not easily broken.
Our restaurant email marketing services follow a proven, systematic process we've developed over the years to make the most of the audience already in your email marketing system and drive more people to sign up and engage with your email content.
There's truly no better way to engage with existing brand champions than email marketing. We offer a free consultation to discuss how our email marketing strategy can benefit your restaurants.
Contact us today and see how our marketing experts can help you increase revenue from your existing customers through restaurant email marketing.
LET'S CONNECT
WHAT YOU CAN EXPECT
OUR EMAIL MARKETING PROCESS
We will set up systems for a sustainable strategy and deploy impactful brand content via email newsletters to drive meaningful engagement from subscribers, establishing end-to-end results tracking for your restaurant email marketing campaigns.
Audit and assess the current state of your email marketing, align our plan and approach with your overall marketing and business priorities.
Build content calendar, content buckets, audience segments, email marketing software optimizations, tracking setup, A/B testing recommendations and buildout of email newsletter brands within your restaurant brands.
Design email templates for recurring content types (i.e. special promotions, multi-property initiatives, holidays, etc.). Set up of up to automated drip campaigns (i.e. welcome series, dormant subscribers, website inquiries) and automated audience segmentation for new sign ups.
Distribute & Track Results
Integrate email reporting into Hudson Creative's Digital Dashboard providing comprehensive tracking, reporting and analysis of results. Implement ongoing strategy and platform improvements based on performance. Build individual emails, including copywriting, design, A/B testing and deployment.
TESTIMONIALS
SEE WHAT OUR CLIENTS ARE SAYING
Pamela Slate Brunson, Chief Creative Officer
Wolfgang Puck Catering
"Hudson Creative is an important partner in our lead generation strategy. They really take the time to understand our business and continuously look for opportunities to increase qualified catering leads through our website. When making the decision to invest in SEO and digital ads, Jimmy and the Hudson team make it easy to compare strategies and predict returns."
Read the Case Study →
Nancy Mammana, Chief Marketing Officer
NYC & Co.
"Hudson Creative took the time to truly understand our business, our projects and our goals. They have a unique way of presenting extremely technical strategies and ideas in clear, concise ways, and are great partners in implementing solutions. They're proactive, and continually identify opportunities for us to be better and smarter. Hudson Creative demonstrates remarkable proficiency in their space, and most importantly they drive results. I consider myself lucky to have them as partners."
Read the Case Study →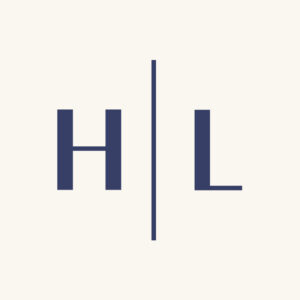 David Helbraun, Founding Partner & Chairman
Helbraun Levey
"We use Hudson Creative for all of our SEO advertising and for our website management. Jimmy and his team are responsible, accessible, creative and most of all, they are extremely effective."
Tiziana Indelicato, SVP, Brand & Marketing
Urbanspace
"Hudson Creative is an incredible partner-agency for us at Urbanspace, working seamlessly with our internal team to support the business in strategic, innovative ways. Their expertise in SEO and web development has been invaluable and their work has become an integral part of our marketing efforts. Their team is smart, hard-working and trustworthy and it's been a pleasure to have them on board to help us grow our business."
Shon Stanbrough, IT Manager
Reunion Tower
When designing our new website, The Hudson Creative team was organized and receptive to feedback. They educated themselves about our company to develop a look and feel that was truly on-brand for us. The website they built for us looks great, is easy for us to update and has helped us reach our target audience to drive more visitors to Reunion Tower. We appreciate their continued responsiveness and professionalism.
Rachel Musolf
LDV Hospitality
Working with Hudson Creative has been effortless. They are clearly experts, but also responsive, kind people. They never back down from extra questions we have or support we need. They are a much-valued resource to our hospitality company, and we look forward to continued partnership with them as we continue to grow.
Read the Case Study →