With so many people turning online to find dining options, having a well-executed digital advertising strategy can make all the difference in creating your next group of loyal customers.
MAKE THE MOST OF YOUR AD DOLLARS.
We understand that every restaurant is unique, with its own specific needs and challenges. That's why we work closely with each of our clients to develop a customized digital advertising strategy that fits their brand, budget, and goals.
Our team of digital advertising experts creates targeted, effective campaigns that reach the right audience and drive measurable results.
Contact us today to learn more and get started with a customized digital advertising strategy for your restaurant.
Digital Advertising Services
Restaurant Ads That Maximize Your Potential
By utilizing targeted digital advertising strategies, you can effectively reach your ideal guests and drive more business.
We specialize in creating custom digital advertising solutions for restaurants that maximize advertising potential and help you drive revenue.
Our campaigns consistently beat industry averages for metrics that matter the most for driving revenue. A small decrease in cost per acquisition or conversion from a top-tier campaign managed by Hudson Creative could mean hundreds of guests and thousands of additional dollars for your restaurants.
Paid Search Advertising
Increase your brand's visibility in Google with highly targeted and optimized paid search campaigns, and drive more qualified traffic and conversions.
Social Media Advertising
Use social media platforms to reach and entice potential guests with your menu, share guests' experiences, and create a conversation around your restaurant's brand.
Display Advertising
Targeted display advertising campaigns help capture your ideal audience across the web. By delivering tailored ads to audiences based on a variety of factors, you can increase visibility and engagement.
eCommerce Advertising
Raise awareness among your target audience and drive more traffic to the e-commerce side of your restaurant business quickly with targeted ads on multiple channels.
Retargeting
Use advanced retargeting techniques to show ads to guests who have already visited your website, keeping your brand top of mind and increasing the likelihood of sales.
Programmatic Advertising
Use data-driven programmatic advertising techniques to serve highly targeted ads to your ideal audience across the web, driving conversions and increasing ROI.
Video Advertising
Use highly engaging video advertising campaigns on platforms like YouTube and Facebook, helping you reach and engage with your target audience in a powerful way.
Mobile Advertising
Mobile advertising campaigns help you reach your ideal audience on their mobile devices, driving more conversions and increasing your ROI.
Contact us for a free consultation
WHAT YOU CAN EXPECT
OUR DIGITAL ADVERTISING PROCESS
We begin by getting to know your business, your target audience, and your advertising goals. Our team will conduct in-depth research and analysis to identify the best digital advertising channels and tactics to achieve your desired outcomes.
Once we have a clear understanding of your business and advertising objectives, we develop a customized digital advertising campaign that aligns with your brand and resonates with your target audience. Our team creates compelling ad copy and visuals that capture the attention of your audience and drives them to take action.
With your campaign developed, we launch your digital restaurant ads across the appropriate channels. Our team constantly monitors and optimizes your ads to ensure they are performing at their best. We analyze data, make adjustments as needed, and fine-tune your campaign to deliver the best results possible.
Throughout the campaign, we provide regular updates on your ad performance and provide detailed reports that show the impact of your advertising efforts. Our team will analyze the data to identify trends and insights, and make recommendations for future optimization.
FEATURED WORK
DISCOVER HOW RESTAURANT
BRANDS GROW WITH HUDSON
Check out our case studies to see the results we've delivered for clients. From increased traffic to boosted sales, our case studies demonstrate targeted, effective digital advertising campaigns. See for yourself how Hudson can help your business. Click through and get inspired.
SEE MORE CASE STUDIES
TESTIMONIALS
SEE WHAT OUR CLIENTS ARE SAYING
Pamela Slate Brunson, Chief Creative Officer
Wolfgang Puck Catering
"Hudson Creative is an important partner in our lead generation strategy. They really take the time to understand our business and continuously look for opportunities to increase qualified catering leads through our website. When making the decision to invest in SEO and digital ads, Jimmy and the Hudson team make it easy to compare strategies and predict returns."
Read the Case Study →
Nancy Mammana, Chief Marketing Officer
NYC & Co.
"Hudson Creative took the time to truly understand our business, our projects and our goals. They have a unique way of presenting extremely technical strategies and ideas in clear, concise ways, and are great partners in implementing solutions. They're proactive, and continually identify opportunities for us to be better and smarter. Hudson Creative demonstrates remarkable proficiency in their space, and most importantly they drive results. I consider myself lucky to have them as partners."
Read the Case Study →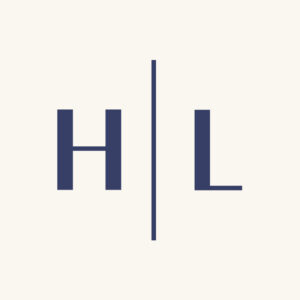 David Helbraun, Founding Partner & Chairman
Helbraun Levey
"We use Hudson Creative for all of our SEO advertising and for our website management. Jimmy and his team are responsible, accessible, creative and most of all, they are extremely effective."
Tiziana Indelicato, SVP, Brand & Marketing
Urbanspace
"Hudson Creative is an incredible partner-agency for us at Urbanspace, working seamlessly with our internal team to support the business in strategic, innovative ways. Their expertise in SEO and web development has been invaluable and their work has become an integral part of our marketing efforts. Their team is smart, hard-working and trustworthy and it's been a pleasure to have them on board to help us grow our business."
Shon Stanbrough, IT Manager
Reunion Tower
When designing our new website, The Hudson Creative team was organized and receptive to feedback. They educated themselves about our company to develop a look and feel that was truly on-brand for us. The website they built for us looks great, is easy for us to update and has helped us reach our target audience to drive more visitors to Reunion Tower. We appreciate their continued responsiveness and professionalism.
Rachel Musolf
LDV Hospitality
Working with Hudson Creative has been effortless. They are clearly experts, but also responsive, kind people. They never back down from extra questions we have or support we need. They are a much-valued resource to our hospitality company, and we look forward to continued partnership with them as we continue to grow.
Read the Case Study →